Since hogs are more active during the night, we will have a higher-quality and more successful hunt during this time. With our expertise and night vision and thermal gear, we are the best team to guide you through this opportunity to enjoy a true Texas safari.
We have been hunting and spending time outdoors our whole lives, and being able to share our passion with our hunters is what drives us to be guides. Our team loves hunting and sharing that affinity with others. So, for us, meeting new friends and sharing the thrill of a nighttime thermal hunt is what it's all about!
Since we have begun in 2013, our specialty hunts have aired on multiple television platforms from the United States to Japan.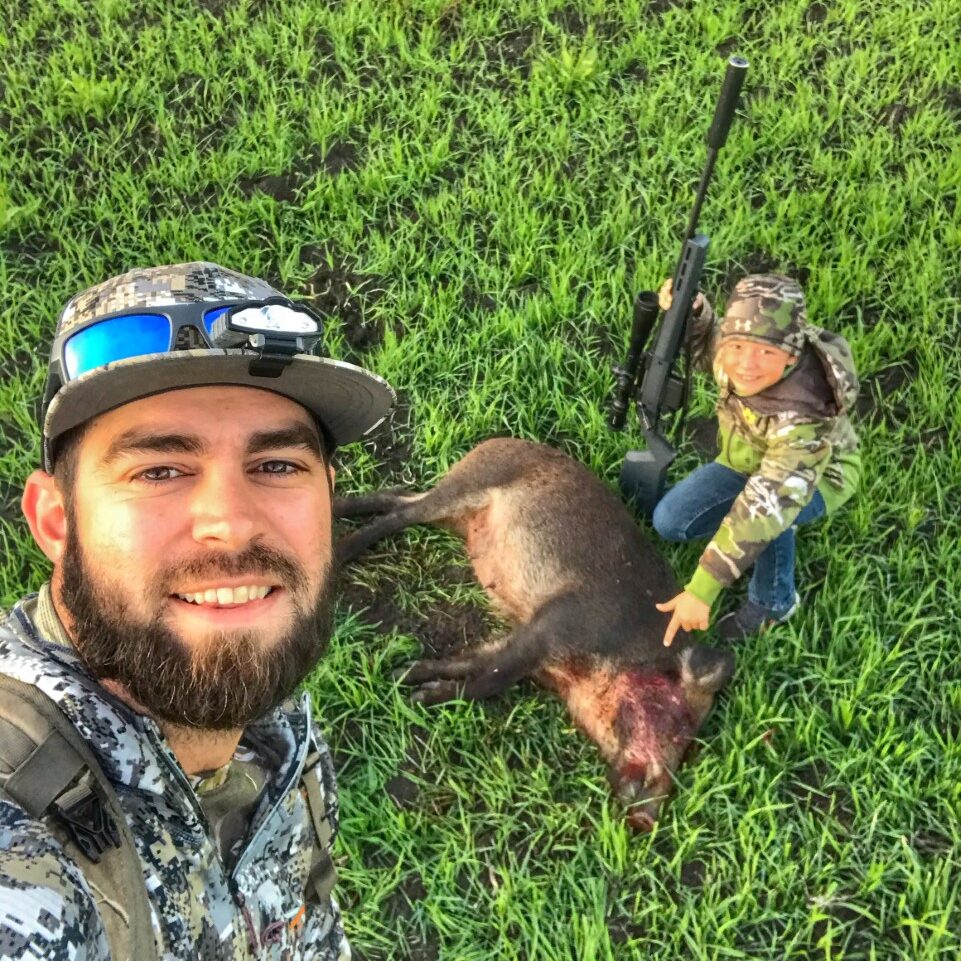 Brian Bedre
Owner and Lead Guide
Brian has been guiding thermal hog hunts since 2013. He has been an avid hunter and fisherman his entire life and grew up on his family's ranch near Palestine, TX, running the banks of the Trinity River.
Brian has always enjoyed hog hunting, but once he experienced it with military-grade night vision and thermal optics, it was love at first sight. He had never done something so different and exciting in his hunting career. It inspired him to start our business, which allows him to share the ultimate night hunting experience with others from around the world.
That is how his passion for guiding nighttime thermal hunts on his family's private ranch started. Now, he continues to find joy in showing others the experience of a lifetime that is like none other. If you are interested in this opportunity, he looks forward to hunting with you.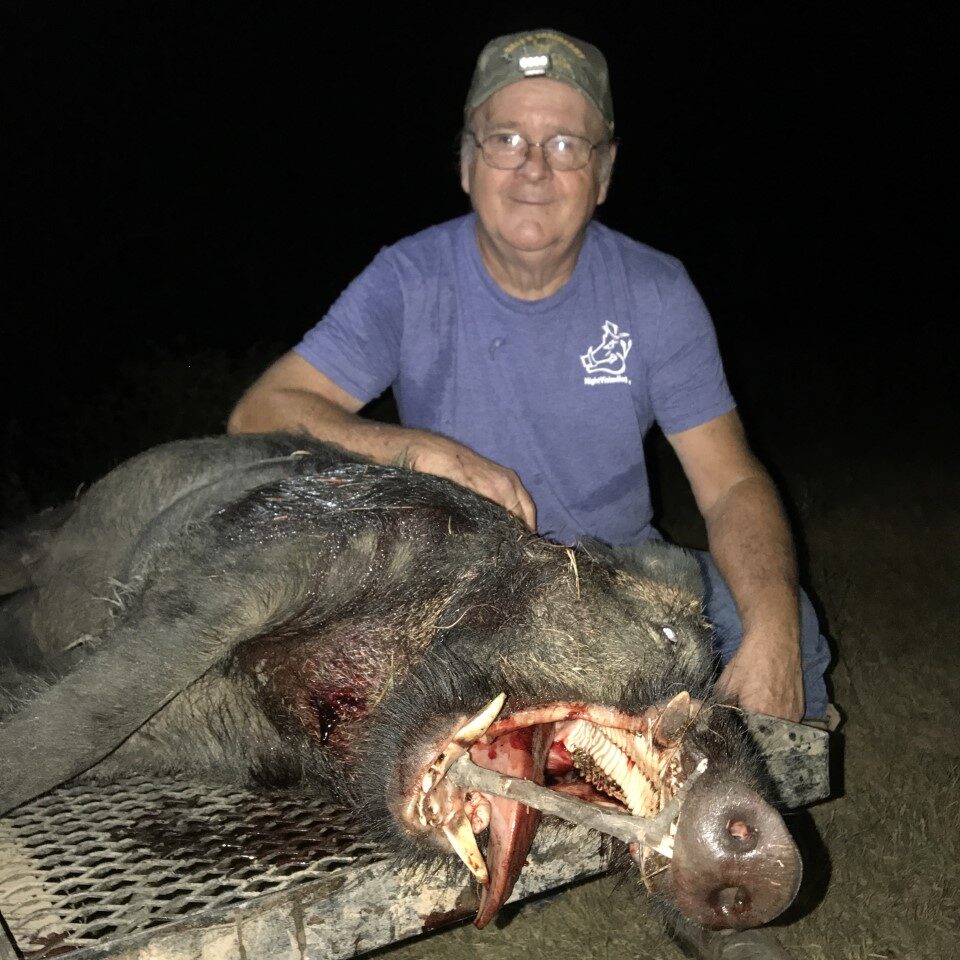 Dale Till
Dale has always had a passion for hunting and the outdoors, and he is a guide because he enjoys meeting new people that share that passion. He also owns Dale's Taxidermy, so when you get a boar, he can fix you up with a trophy mount! Dale looks forward to hunting with you all.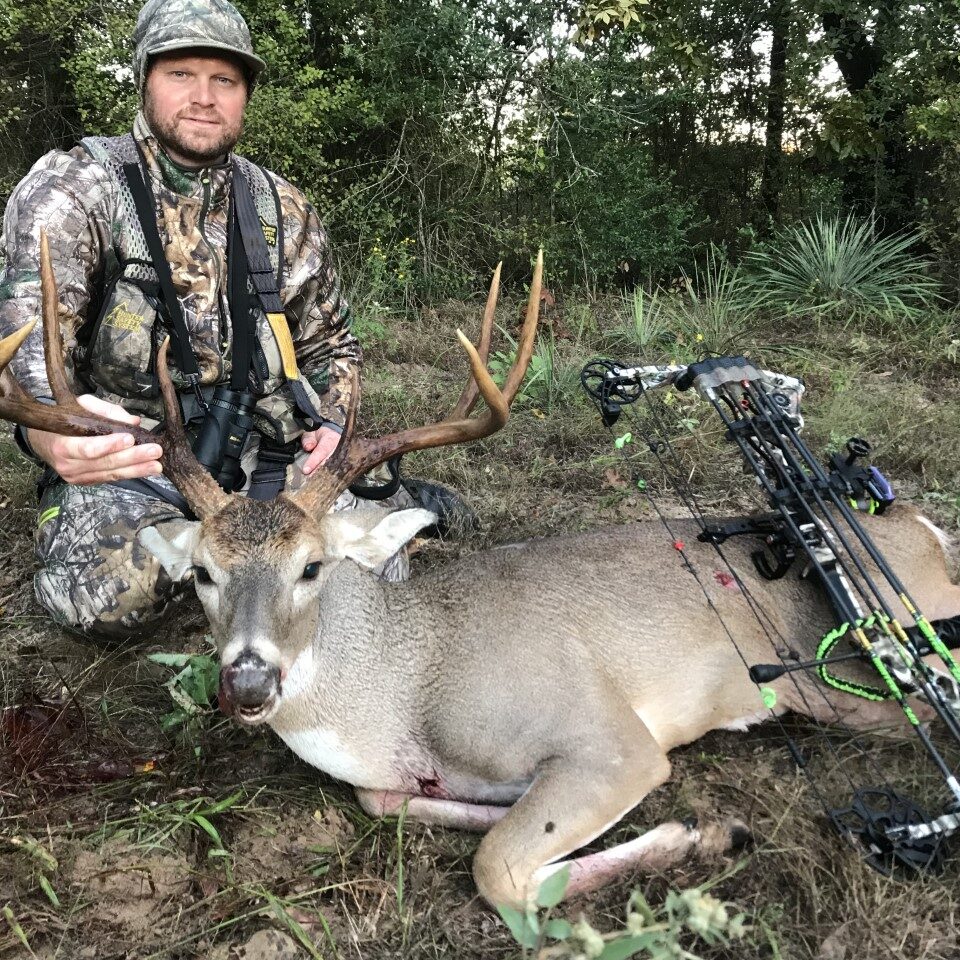 Sonny Bowman
Sonny has been an avid outdoorsman since he was 12 years old. He has an amazing wife, Amanda, and three boys: Kyler, Trace, and Tyson. Sonny enjoys meeting new people and taking them to experience thermal hog hunting. He looks forward to hunting with all of you.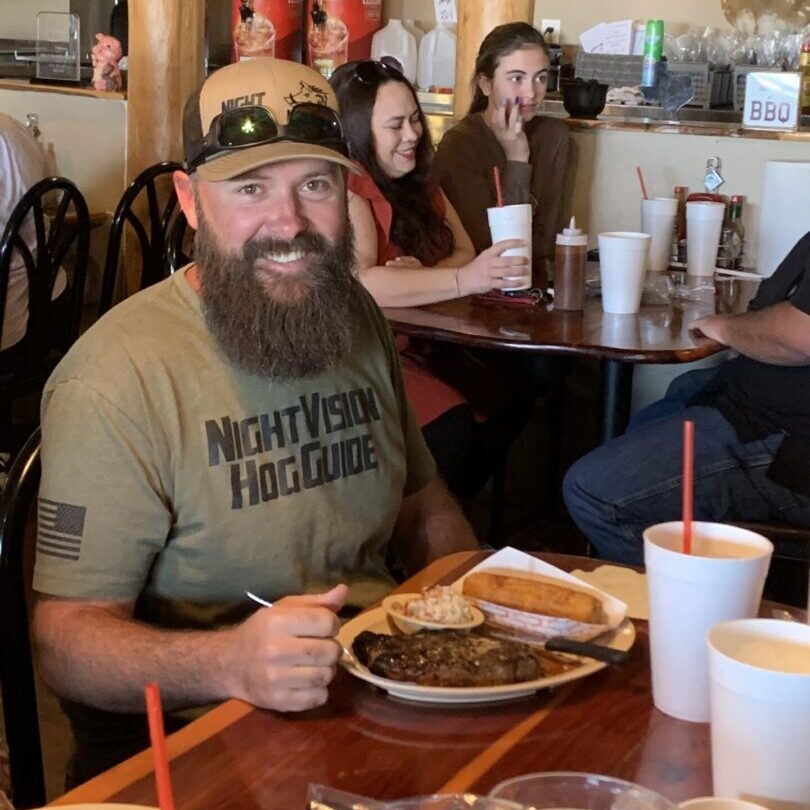 Kirk Chambers
Kirk loves spending time outdoors fishing and hunting with his family, friends and our clients. Kirk looks forward to meeting you and showing you an amazing thermal hog hunt here in Texas.